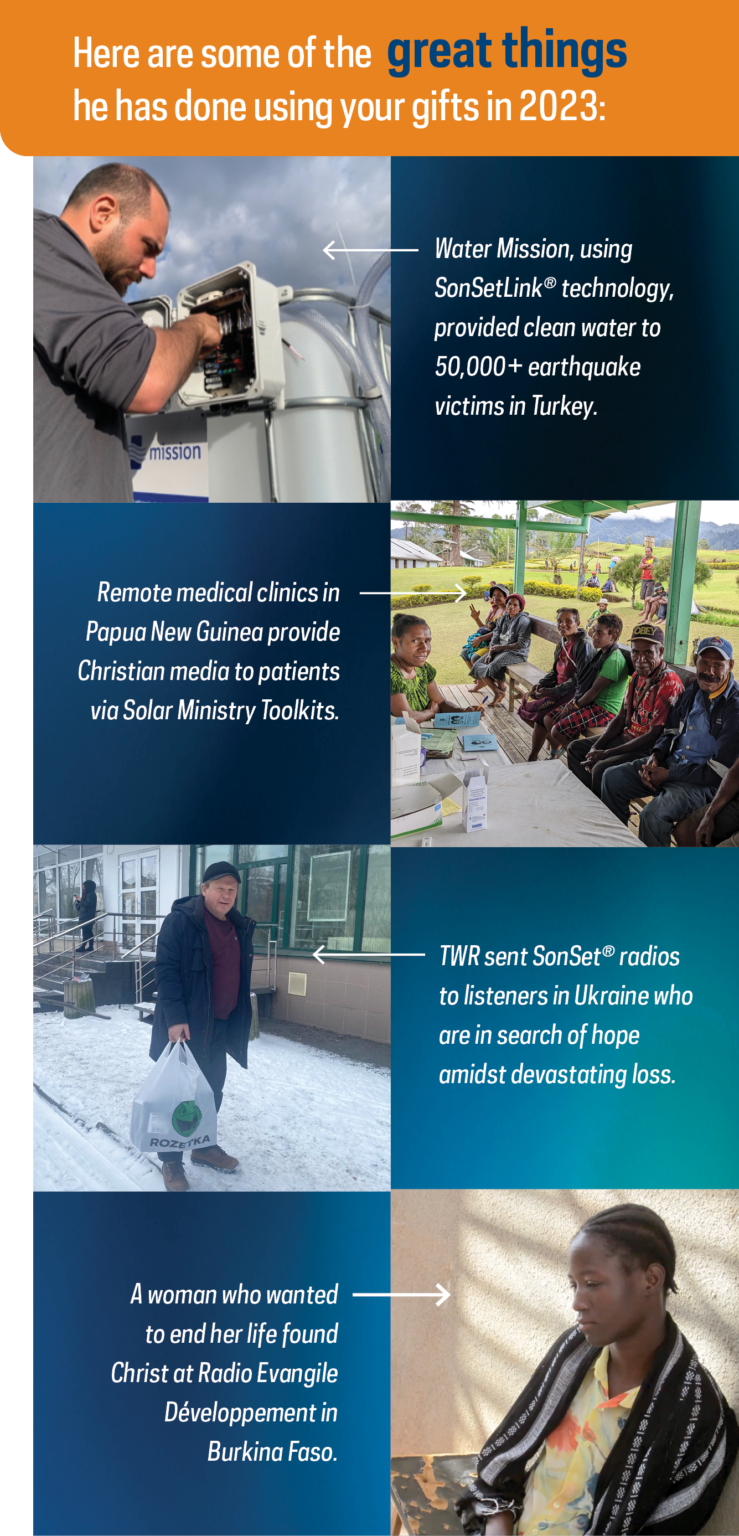 November 1, 2023
A deeply moving hymn that I have sung since childhood begins with the rapturous affirmation, "To God be the glory, great things he has done. So loved he the world that he gave us his son!" At SonSet Solutions, making known God's marvelous works is core to our purpose. Throughout this year we have partnered closely with faithful frontline ministry workers who are committed to this same purpose. We have equipped them with technology-based tools and services that have helped them reach many more people with the urgent news that we can be reconciled to God through the marvelous work of the Lord Jesus Christ on the cross. We can enjoy new life and everlasting hope.
Our technological solutions have overcome numerous hurdles, advancing this good news in some of the most challenging places on earth! Your faithful financial participation is an essential part of this picture. You are part of the SonSet Solutions family, with each of us doing our part to move the ministry forward. Our contribution income goal for the current year is $700,000. We are well on our way toward meeting this goal. Our great desire is to wrap up 2023 on a solid financial note and launch into the new year full of hope and vision for how the Lord will work through us, to his glory.
I invite you to join me in our year-end campaign to provide the remaining funds that are needed. Our current and recent board members have committed to match an additional $39,550 given toward the campaign during the month of December. Thank you for your role in this special opportunity. We look forward to what the Lord will provide in December toward our overall campaign goal. It is a joy to serve the King with you!
With a grateful heart,
David L. Russell, President