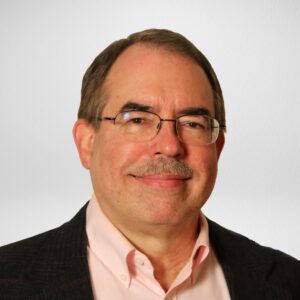 David Russell
David Russell serves as the President and CEO of SonSet Solutions. He is a telecommunications engineer who gained experience in the aerospace industry of Southern California. He received a B.S. in Electrical Engineering at LeTourneau University (Longview, Texas). In 1991, the Lord led David and his wife to serve with HCJB World Radio in Ecuador. Since 2004, David has led the team at SonSet Solutions (then HCJB Global Technology Center), as the Director/President.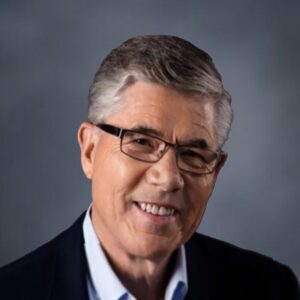 Gary Habegger
Gary Habegger worked for Goodrich Corporation where he served as the Director of Benefits and later served as the company's top human resources officer for 11 years. Currently, Gary is an Executive Consultant in the Benefits Administration department with CBIZ Retirement Plan Services, and he runs his own human resources consulting company, Gary Habegger & Associates. He has consulted with companies on executive compensation, government compliance filings, leadership development, and change management.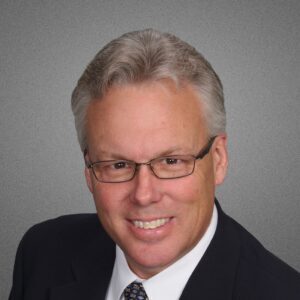 Tim Stephens
Vice Chairman/Chair of Finance & Audit Committee
With a B.S. in Engineering Physics from Southwestern Oklahoma State University, Tim Stephens has been retired since 2016. Prior to retirement, he had an extensive career that included business and technology responsibilities at Dometic, Atwood Mobile Products, Orscheln Industries (now Dura Automotive Systems), Dayco Products, and Positronic Industries. He is involved with a variety of roles within his local church as well as leadership roles in other ministry organizations.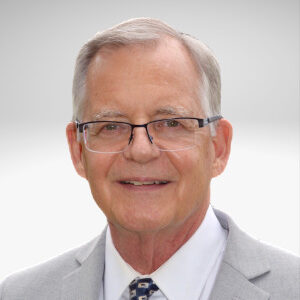 Ed Arnold
Pastor Ed Arnold has been the pastor of Pine Ridge Bible Church, located in Goshen, since 2002. The Lord began to direct his life into the ministry slowly as a young adult with a few courses at Practical Bible Training School, then a year at Word of Life Bible Institute. He attended (then) Washington Bible College and received his Bachelor of Arts in Bible in 1981. He has had further education at Grace Theological Seminary as well. Having been in various church leadership positions in this area since 1984, Pastor Ed also serves as the Vice-Chairman of Ribbon of Hope and is a member of the local Fundamental Pastor Fellowship.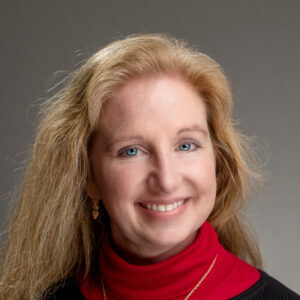 Sheri Campeau
Born and raised in Michigan, Sheri Campeau lived there 43 years before moving to Mishawaka, Indiana. She received her Bachelor of Science degree in Industrial Engineering from GMI Engineering & Management Institute and her master's degree in Engineering Sciences from Rensselaer Polytech Institute. Having worked for General Motors as an engineering manager and as an adjunct professor at Lansing Community College, Sheri is currently an engineering professor at Bethel University in Mishawaka.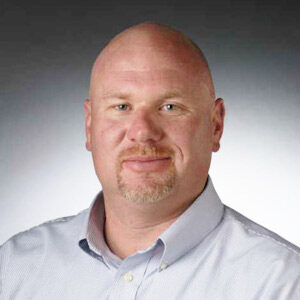 Jefferson Clay
Jefferson Clay was born at Hospital Vozandes in Quito and graduated from the Alliance Academy as the son of Missionary Church missionaries stationed in Ecuador. He attended Bethel University in Mishawaka, Indiana and met his wife, Allison. They have two college-aged daughters, live in the Michiana area, and serve as lay leaders at St. Mark Missionary Church in Mishawaka where Jefferson leads the missions/outreach efforts. Jefferson works for Cargo Services, Inc., an Indianapolis-based freight forwarder.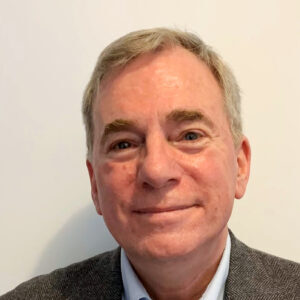 Bowie Grant
Bowie Grant publicly gave his life to Christ during a John Wesley White Crusade as an adult. He received a Bachelor of Science degree in Chemistry from West Virginia Wesleyan College and an M.B.A. from Bethel University. He has been involved with a variety of roles within his local church including leadership and teaching roles. With a long career in marketing, Bowie is currently Director of International Business Development for ABI Attachments, Inc., located in Mishawaka, Indiana.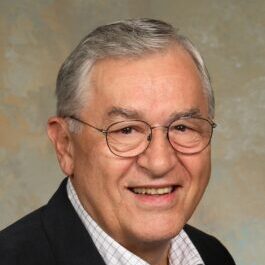 Allan Weise
After earning a Bachelor of Theology from Baptist Bible College, Allan obtained both his Bachelor of Arts and Master of Arts degrees in Biology from Harpur College. Introduced to Christian radio ministry by his father and mother-in-law, Allan and his wife, Mary Jane, were called and invited to serve as missionaries at the HCJB Global Technology Center (now called SonSet Solutions) in Elkhart in 2000. After nearly ten years, serving in multiple roles as Office and Facility Manager, Personnel Director, and Area Ministry Representative, Allan continues to serve as one of the College and Donor Area Ministry Representatives.