Thank you to the many financial partners who made it possible for us to meet our year-end campaign goal before the end of December. With your help, we are truly abounding in the Lord's work!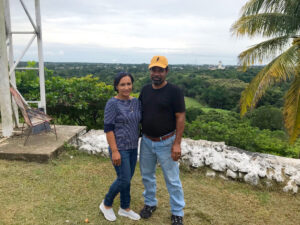 Burdened by the need for stronger marriages and families, Belizean nationals Richard and Rosa Smith started the first Christian radio station in Belize in the early 1990s – My Refuge Christian Radio.
Read more...
An Open Door for the Gospel
Paul exhorts the Colossians to pray that God will open a door for the gospel. Providing clean water for a rural community often opens such a door. But how do you keep that door open when over a third of all the hand pumps on the African continent are not functioning and one of the most common pumps tends to fail within 8 months of installation.
SonSet Solutions provides remote monitoring technology for clean water hand pumps in some of the remotest parts of Africa. Join Jonathan on his quest to ensure that SonSet Solutions can keep the clean water flowing.
Would You Like to Partner with Us?
We are here to help you find a solution for your ministry. Contact us.
Let's see how we can work together to advance the gospel.