A big thank you to all those who gave towards our 2020 Annual Campaign. Your generosity met and exceeded our goal of $455,000 for the year. This allowed us to serve the technology needs of many ministries around the world and has placed us in a strong position to meet current ministry requests for 2021. We look forward to your continued partnership in 2021 as together we provide technology-based solutions to advance the gospel worldwide.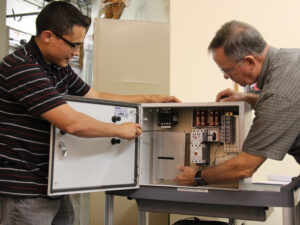 "Like a team of doctors, we can examine the power-quality symptoms, write up a diagnosis, and prescribe a treatment in the form of an affordable power-quality solution tailored to a specific partner's need."
Read more...
Data Point - Malawi - Radio Lilanguka
"Lilanguka" means "light."
SonSet radios help share the light of the gospel in Malawi.
Would You Like To Partner With Us?
We are here to help you find a solution for your ministry. Contact us.
Let's see how we can work together to advance the gospel.