2024 Student Opportunities
Do you know a college student or recent graduate who is looking for a way to use his or her skills to make a global impact? We offer unique opportunities to serve alongside our staff through a hands-on internship and a one-year Discover program. We are taking applications now.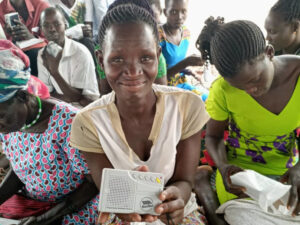 When Josh Radcliffe and his two senior design partners started working on designing a fixed-tuned radio, they never could have imagined the impact this radio — the size of a cellphone — could have worldwide.
Read more...
SonSet Solutions provides technology-based solutions to advance the gospel worldwide. But what really drives us? What is our ultimate goal? What is in store for the future? This video will address some of those questions and more.
Would You Like to Partner with Us?
We are here to help you find a solution for your ministry. Contact us.
Let's see how we can work together to advance the gospel.