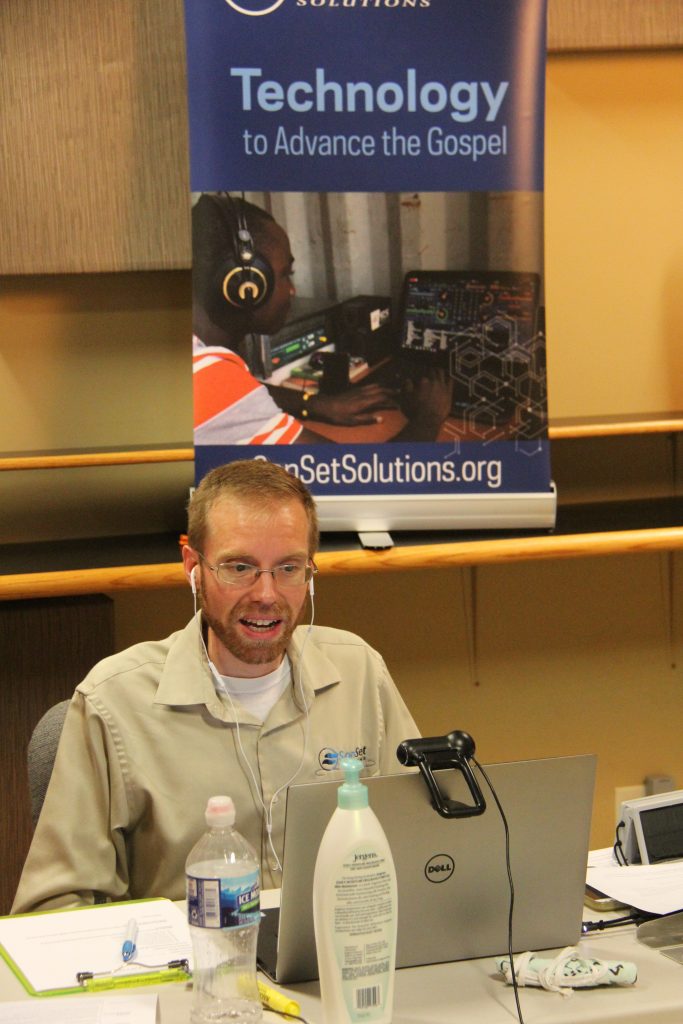 Eight career fairs in one month – that is a record for SonSet Solutions. With colleges as far away as California, Texas and Virginia, our ministry led 22 group presentations and 95 one-on-one sessions. This is what our student recruitment looked like this fall and the first time we have been able to represent the work we do at this many colleges in so short a time.
How was this possible? Strangely enough, this came about as a result of the COVID-19 pandemic. Colleges are going virtual for their career fairs this year.
Career fairs for SonSet Solutions typically involve two to three of our staff members at a time. These designated ministry representatives travel to a college campus, set up a display table with banners, literature and samples of our technology and engage with students in person.
This year, there were no plane tickets, no display tables and no in-person contact. Instead, we worked over a web-based student recruiting platform called Handshake where we engaged with students in group and one-on-one sessions. Staff members who had not previously been involved in our college recruitment were able to participate which increased our team's involvement. Twelve staff members took part in various roles such as creating our ministry's messaging on Handshake, handling the technology needed to connect remotely and taking turns doing presentations and one-on-one sessions.
The experience was new for our whole team, and we agree that nothing replaces the personal nature of meeting with students in person. Although the numbers were significant, we fell short with new or renewed contacts as the virtual nature of the career fairs was new to students as well.
It is a different year for all of us, but we trust the Lord to bring us the students he has prepared to join us as interns next summer. Please pray with us to that end.
Written by Erica Simone