It began with excited children at a church in the United States and ended with curious children crowded around the installation of solar-powered technology in a church in Tanzania.
We at SonSet Solutions love connecting churches in the U.S. with our international ministry partners. One of the ways we do this is by offering the opportunity for American churches to fund one of our many technological solutions for a specific ministry overseas.
This past summer, Osceola Grace Church in Osceola, Indiana, approached us about the idea of funding a Solar Media Center – a solar-powered media system for rural churches – through their Vacation Bible School (VBS). SonSet Solutions contacted Bishop Williams Yindi, founder of Unreached Peoples Mission (UPM) in Tanzania, to see if he would be interested in receiving a Solar Media Center for one of the over 200 churches he has planted. Williams said that many of these rural churches would greatly benefit from this technology. In response to this need, Osceola Grace committed to funding one solar media center for UPM.
Through the generosity and enthusiasm of the children, their parents, and the entire church, Osceola Grace raised enough money for four Solar Media Centers for UPM!
Williams was exceedingly grateful along with each of the four pastors at the churches receiving the equipment. One pastor was even moved to tears. They spoke of how the lights, speakers, microphone, and media player would have a huge impact on their worship and outreach to their communities.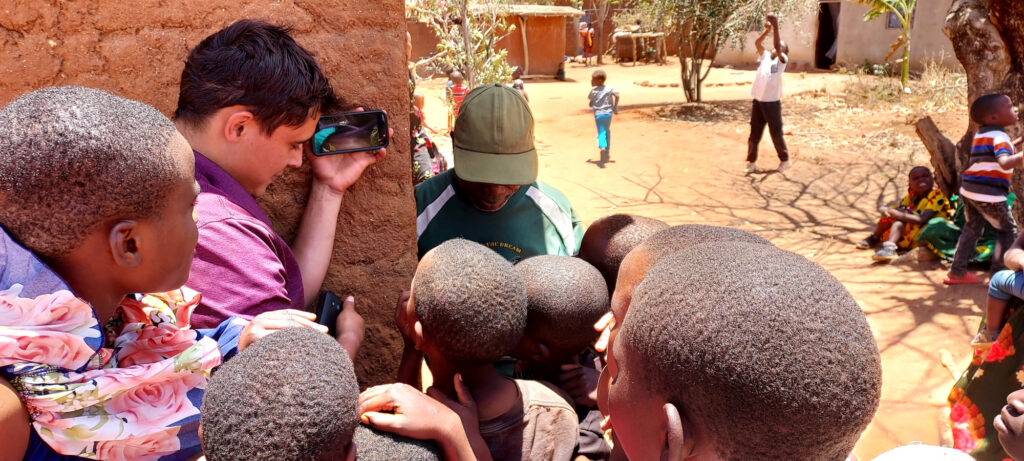 This impact in four bush churches in Tanzania was made possible through the generous giving from a VBS program in Indiana. Many churches have chosen other SonSet Solutions technology, such as SonSet® radios, for their fundraising projects. Whichever technology they choose, it is a wonderful opportunity to connect the dots – local churches and our international partners – and teach the next generation about international missions in such a meaningful and tangible way!
By Bryan Jackson, January 2023