SonSet Radio: Features & Benefits
Tell the world about Jesus with a portable, lightweight, rugged, solar-powered, fixed-tuned radio receiver designed to be used in areas of the world where there is little to no electricity.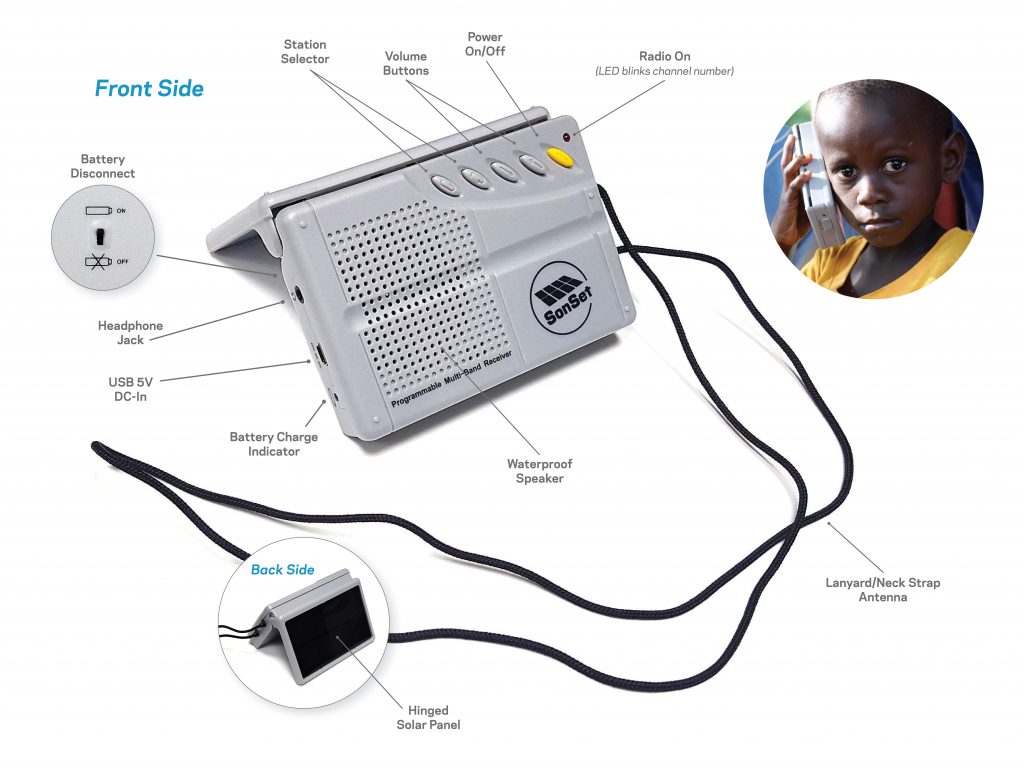 Features
SonSet Solutions provides fixed-tuned, solar-powered radios to dozens of ministries who are using them in various exciting contexts.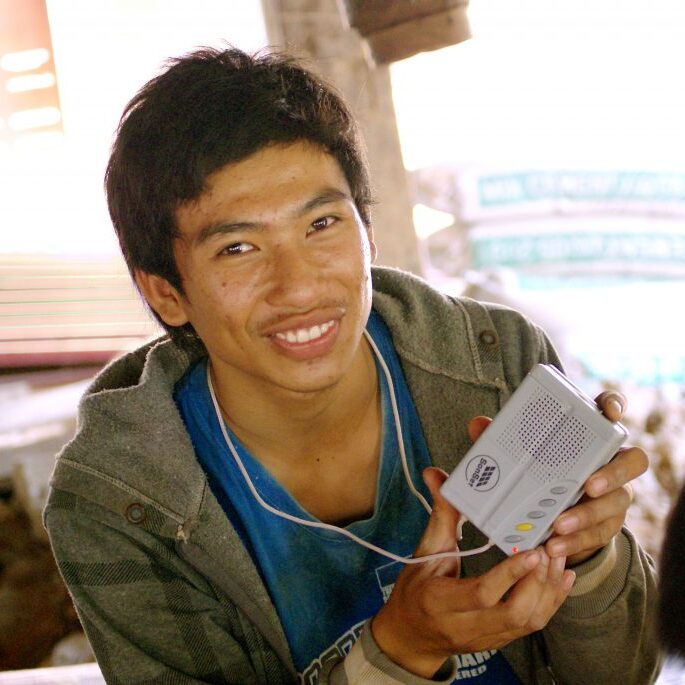 Fixed-tuned solar-powered multi-band receiver
AM: 520-1710kHz FM: 76-108MHz SW: 2.2-26.0MHz
Up to nine programmable stations in any combination of AM/FM/SW
Can be easily re-programmed with SonSet Programmer and software
Hinged solar panel
Rechargeable battery
Five year minimum battery life
Simple-to-use controls
External lanyard/neck strap antenna
Stereo headphone jack
USB Mini-B 5V DC-In jack for external charging
Battery charge indicator
Battery disconnect switch
Rugged, moisture-resistant case
Small size (110 x 80 x 30 mm)
Designed for optimum reception in the presence of nearby strong signals
Designed for optimum reception of weak signals in fringe listening areas
SonSet Solutions wants to challenge churches to come together to supply God's word to our partners all over the globe through SonSet radios. Fill out this form to get started with this exciting missionary opportunity.
Just $40 will get a SonSet radio into the hands of a listener. How many radios can your church, family or organization fund, to help listeners hear God's Word?